As a composer, Victor has produced over 200 works to date, ranging from opera, orchestral music, to numerous chamber works, choral pieces and songs, many of which are published and released on CD.
Major works of him include commissions for the 1997 Hong Kong Reunification, the Annual Meetings of the World Bank Group / International Monetary Fund, the Philharmonic Orchestra of Radio France, the 50th anniversary of the founding of the People's Republic of China, the centenary of the Citigroup, and the 30th anniversary of the Hong Kong Philharmonic Orchestra, etc.
For twelve consecutive years since 1993, Victor served as vice-chairman of the Hong Kong Composers' Guild. From 1997 to 2000 he was appointed as Composer-in-Residence of the Hong Kong Philharmonic Orchestra. In the year 1998, he was granted the 'Hong Kong Ten Outstanding Young Persons Award'. Victor joined the Chinese University of Hong Kong in 1989 and was former College Dean of General Education. He is now serving as Professor of the Music Department, Director of its MA Program, and Head of the Chung Chi College.
Victor is a member of the Kowloon City Swatow Christian Church. He has been writing regularly for his own church since the 1990's, producing hundreds of anthems and choral arrangements. He believes that these are the weekly exercises that, over the years, taught him everything he has to know about composing. His hymns and arrangements could be found in Hymns of Universal Praise, Century Praise, Sounds of Grace, and Chinese Praise, etc. More recent choral items of his appeared in Blessings Only, an anthem collection published in 2011.
Of all things in his life, Victor sees it the greatest blessing for being the husband of Johanna and the father of Jane. "For He had dealt bountifully with us…" (Psalm 13:6) It is this Biblical verse the couple chose for their wedding in 1986 that constantly reminds them of how they should live each day of their lives.
Victor enjoys quiet moments of prayer and meditation. He also loves cooking and doing all kinds of housework.
Other Biographical Sketches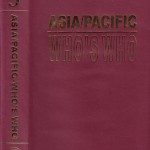 Asian / American Who's Who 2005
---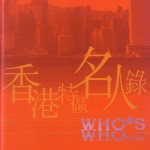 Who's Who in HKSAR 2004
---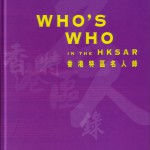 Who's Who in HKSAR 2000